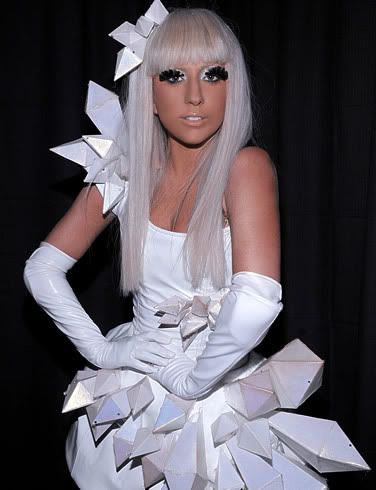 So
Lady Gaga
is so bringin that
heat
in her latest music video to her 4th single "LoveGame"
She's doing it up in the NYC
and really bring a hot new everchanging new look in each of her music videos...hell each scene in her music video
Anyways as you all know imma HUGE LADY GAGA FAN
& have been waiting on this single for so long
So here it is
Her style is so sick
and the Michael Jackson dance scene & crotch grab in the end is PRICELESS
along with her sequinced body haha
& the love scene in the police booth!
HOT STUFF!
Lady Gaga - "LoveGame"
please pay attenion to her fashion
this girl is creating her own
& KILLIN IT!