Lastly but not least
my fav of the 3...

SOPHIA FRESH
Smash Hit: What It Is?
Signed to NAPPY BOYYYYY! by T-Pain
Sophia Fresh, Cole Rose, Skye & Crystal are the hottest girl group from Hotlanta. These girls are unbelieveably sexy and hood as hell. Each of them bring a different elememt to the group making each song a hit as these homegirls just smash it on every track. Cole Rose is the singer/rapper of the group and voice is justly so with a voice deep & full of bass rockin' a red fauxhawk. Skye the one with curly blonde hair and a the good girl vibe with the with a voice rhymic & jazzy takin lead vocals. While Crystal aka Black Barbie got that long black hair whose voice just flows light & effortlessly. So beautiful & So full of swagga this group! Lives In Da Club was the first song by them and my a hit. I played it 24/7 like no other. Then they started dropping hits after hits like Superbad, What It Is? Elevator Music, Drop It & I've loved themever since.
Get Up on these chicks...Im telling you they the bizness!





Music Videos
[for your viewing pleasure]


Sophia Fresh feat Kanye West - What It Is? (Live Rehearsal)




Sophia Fresh - Superbad (feat Cee-Lo & T-Pain)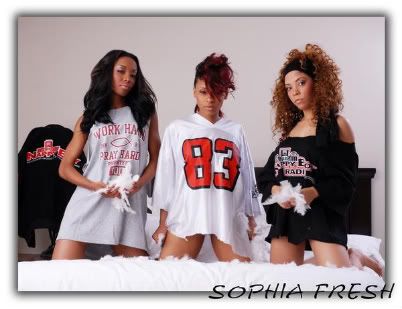 Sophia Fresh - Live In Da Club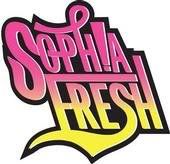 That concludes my GIRL GROUPS 09 blog entry
Those are my new up&coming girl groups
& Hopefully these 3 groups make in big in 09