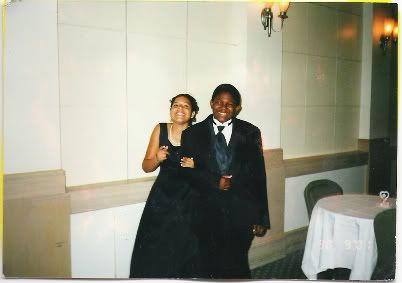 [For those who dont know]
A Quinceañera first & foremost is a
hispanic/latino thing
just had to let yall know cus not everyone is up to
par
on us Latinos.
But anywyas a quinceañera is a celebration of (hispanic) girl's 15
th
birthday. The
celebration
partay is a gatherration of family & friends, God, food, music and dance. Plenty other of things happen too...U just gotta be up on culture.
But as a CUBAN, I've been in 3 quinces as a chambalan (male dancer) having to dress up in a tux & learned the different dances with a couple in time to preform it, the whole SHE-BANG!

So in all, going to 7 quinces: attending 4/participating in 3....
IT FEELS GREAT not to being in anymore. Ive outgrown the age limit to be part of the quince girl's court and i can just watch, enjoy, commentate & critize on other's. I mean learning the dances, hanging & getting to know the other chambalans & madrina with other ppl is cool and all the other tomfoolery is great and all
But....Shit, its Hardwork!
So now I'm just spectating & get my salsa y merengue on!

Mikeman