Rumor has is SHANNON BEX of Danity Kane
quit
the group, according to Z100 radio station, Perez Hilton and many other blog sites. Making her the third group member out of the the group!
[You're killing me Danity Kane]
Supposedly she, the quiet one, the married one, aka the other blonde, one of my favorite members of the group got "tired of the drama, catfights and Diddy" and called it quits. Plus after being completly shocked by
D & Aubrey
being fired from the group she, nor anyone knows where the group stands. So I'm guessing she just couldn't take it anymore. No official statement has been released but still its smart to say she bounced leaving
Aundrea & Dawn
holding down DK or is on hiatus...pending if you will.
I just don't get this group & Diddy anymore. I mean from a quintet like all great pop girl groups [Spice Girls, Girls Aloud, Pussycat Dolls] to just 3 or 2 members... U just gotta be kidding me. I just hope the rumors arent true and she's still in the group! They need her. They need every member they can actually cuz they all give it theyre all. Especially with
Shannon
who has an impressive track record before the group and to finally make it after preforming for years in from high school, the Portland Trailblazers and a TV competition FAME...Lil Miss Shannon better keep with her dream and not let
Audrey & D. Woods'
departure detrail herself from that.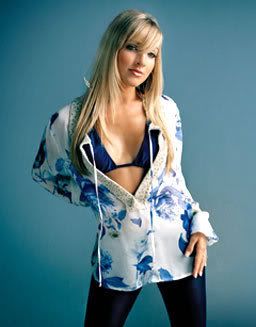 Hopefully on Making The Band 2009 they can reconcile cuz they killing me...
And I wish I could...
Press pause on life
Since there's no way to rewind
Really wish we had more time
Fast forward through hard time
Press pause on life
Really wanna feel like you're all mine
Everything is fine when you're here